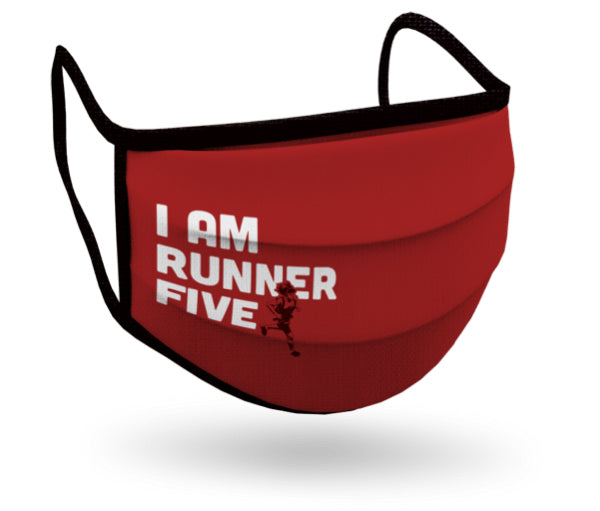 I Am Runner Five face mask
Abel Township needs you to stay safe – and these days, that means wearing a face mask fit for Runner 5!
Composed of dual-layer fabric with a bendable nose piece and space for an included PM2.5 filter. This is for personal use and not intended to replace medical-grade PPE.
Shell: 100% Polyester
Lining: 100% Cotton
Orders containing face masks will ship from mid-November.