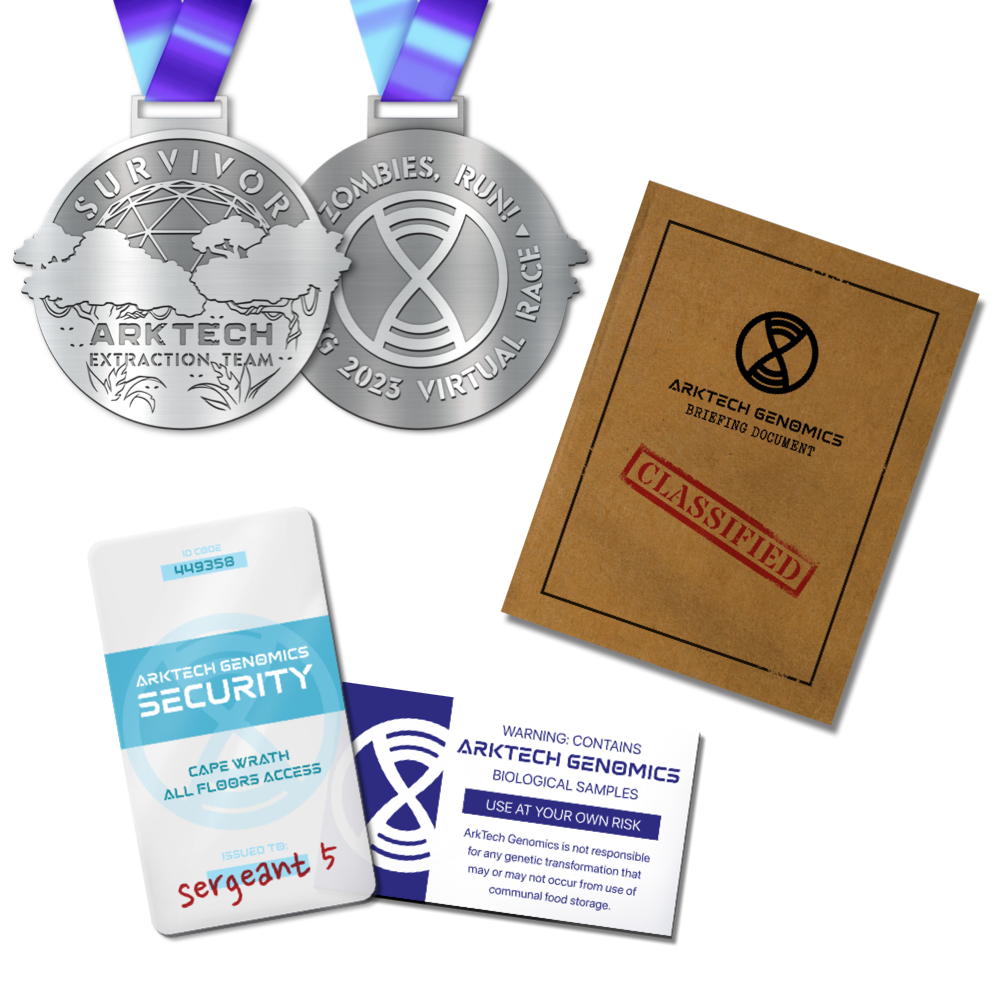 Cape Wrath Souvenir Pack
A top secret eco-engineering facility has gone dark and containment has been breached. It takes a special sort of person to undertake a mission like this: Sergeant Five! Show off your credentials with our limited edition Souvenir Pack.
This Souvenir Pack includes:
A g

orgeous double-sided medal




Finisher's certificate

Classified mission briefing document

ArkTech Genomics ID card

Fridge magnet
This pack is a great accompaniment to our Spring 2023 Virtual Race, Cape Wrath, but it's fun whether or not you play the race!
Purchase does not include entry to Cape Wrath Spring 2023 Virtual Race. To enter, just sign up to VIP Membership in Zombies, Run!
This item will ship from the US in April and take up 1-4 weeks to arrive.